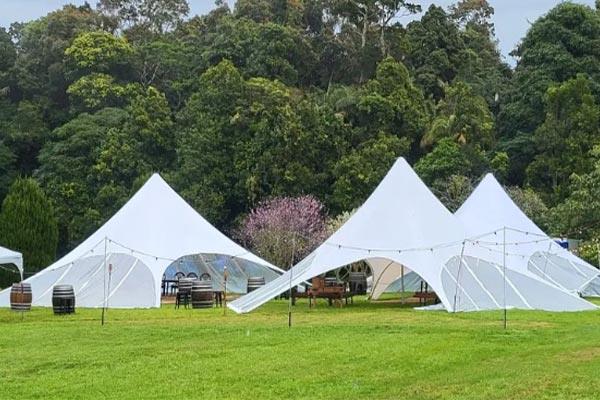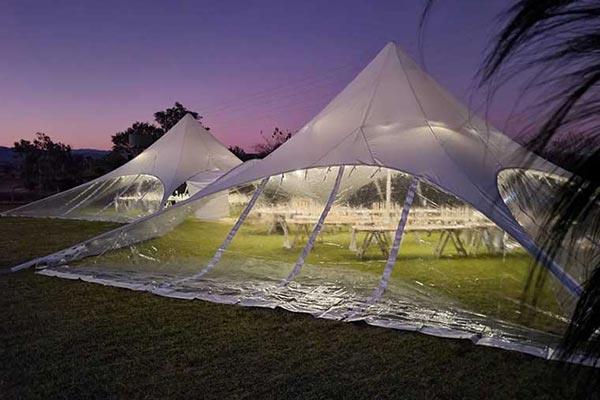 The Bell Tent Hire Co
Hire glamping tents and hire marquees for private and corporate events and retreats from one of the leading glamping Brisbane tent hire companies, The Bell Tent Hire Co!
The Bell Tent Hire Co owners Paul and Brent share a love of camping. Their enduring passion for the outdoors has taken them around Australia and the globe, from the United States to the UK to South East Asia.
Having combined a sea change, their interior design skillsets and their passion to create The Bell Tent Hire Co, Paul and Brent now travel across the region of southeast Queensland and northern NSW to add a touch of man-made elegance to the wild and rugged beauty of the great outdoors.
Paul and Brent's beautiful bell tents for hire are perfect for crafting unique outdoor experiences, whether it's establishing a glamping village for remote country wedding accommodations, offering a distinctive touch to your special event, or enhancing the ambiance of a festival.
Luxurious Bell Tent Rentals: Elevating Outdoor Experiences
Creating Unmatched Glamour and Comfort for Events, Functions, and Festivals
What Defines Bell Tents? An Instant Hotel Experience!
Waterproof, Spacious, and Luxuriously Comfortable
Bell tent accommodations are made of waterproof and 100% cotton canvas, ideal for the Australian climate. They offer ample space and headroom, providing a luxurious and distinctive way to enjoy the outdoors. These pop-up event tents combine style and practicality, offering ideal overnight stays and extended comfort for multiple nights.

The Bell Tent Hire Co provides glamping tent rentals in four different sizes, each adorned with thoughtful details in various styling packages, creating cozy and intimate spaces. For those hesitant about camping, rest assured, a bell tent village experience is more akin to a glamorous hotel suite than traditional camping.
Planning to Rent Glamping Tents?
Unmatched Comfort Delivered to Your Event.
The Bell Tent Hire Co boasts almost 66 bell tents for hire, perfect for setting up a bell tent village at weddings or various on-site events in Brisbane or beyond. Additionally, if you don't need luxury overnight accommodations, consider their range of large marquees. The team provides 4 StarShade marquees, ensuring they cater to various event needs.

Luxury marquee hire and tent rental services cover Northern NSW and South-East Queensland, including Brisbane, Toowoomba, the Sunshine Coast, and the Gold Coast. Contact The Bell Tent Company to explore different package options and elevate your event experience.